The Best NZ Black Friday Deals – Compare Prices on Black Friday Deals
Black Friday, the iconic shopping phenomenon that has taken the world by storm, has also found its way to New Zealand. Known for its incredible discounts, early bird deals, and the perfect opportunity to kickstart the holiday shopping season, Black Friday has become a highly anticipated event for Kiwi shoppers. In this comprehensive guide, we will delve into the heart of Black Friday in New Zealand, exploring whether the sales are genuine, what time they start, how much you can save, and which shops offer the best deals. So, fasten your seatbelts and get ready for the ultimate shopping extravaganza, made even better with PriceMe, New Zealand's leading price comparison website.

On this page we have tried to bring together Black Friday Deals covering all the different categories you see across the PriceMe site - there really are some great deals here... so save time visiting all the stores and just check out our summary to find what you are looking for!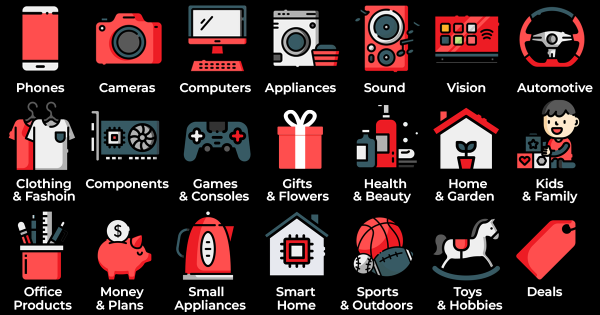 We will be updating this page continuously throughout the Black Friday and Cyber Monday shopping period.  It is here that we will collate all the best Black Friday offers from across New Zealand.  As a price comparison website we have been tracking the price trends of all sorts of different products for years, allowing you to compare it to the current price of the product and see if you are REALLY getting a great Black Friday deal. Be sure to compare prices to make sure you pay the lowest price possible! We hope we help you find exactly what you need... or just want... because it is SO COOL!!
Black Friday Phone Deals
You can shop unbeatable savings this Black Friday with exclusive phone deals in New Zealand. From flagship smartphones to budget-friendly options, discover irresistible discounts and step up your tech game at prices that won't break the bank from these phone retailers.
Apple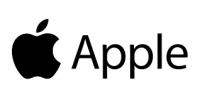 Starting on 24 November, buy an eligible product and get an Apple Store Gift Card up to NZ$360 to use on a later purchase.* Only available direct at the Apple store online.
Mighty Ape 

Black Friday at Mighty Ape is also up and running - they have additional savings for PriMate members on a number of their mobile phone deals this Black Friday.  You can also bundle up with Mighty Mobile mobile phone plans when you purchase your new phone.  The Mighty Mobile offers range from annual plans to monthly plans and focus on data.  There will be awesome deals continually updating on Mighty Ape this Black Friday so be sure to check out their mobile phone deals.
Noel Leeming

Noel Leeming Black Friday phone deals started early! There are a wide range of Noel Leeming deals available offering everything from big Black Friday discounts to bonus gift cards or free accessories.
PB Tech

The PB Tech Black Friday sale has already started and it comes with a unique price promise.  At PB Tech this Black Friday they promise that the price you pay for any product during November 2023 will be their lowest advertised price for that product on www.pbtech.co.nz for the month of November 2023 or they will refund you the difference! So if you find a great Black Fridau Deal from PB Tech then you can be sure it will be a good price.  Black Friday already started at PB Tech.
The Phone Warehouse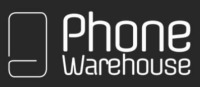 Specializing in retailing online of Smart Phones, Fitness Watches and Smart Watches, the Phone Warehouse Black Friday deals include Free Nationwide Shipping Across New Zealand!  Check out the best phone deals at The Phone Warehouse today.
Samsung

Samsung Black Friday deals look AMAZING… and fun. Samsung have created a 'Red Balloon Sale' – this means that when you browse through the Samsung site looking at the different Samsung Sale items you need to see if you can catch their red balloon.  If you do, you will unlock an additional discount code giving you even bigger Black Friday savings. 
Black Friday Laptop Deals
Black Friday is an exciting time for tech enthusiasts in New Zealand, as incredible laptop deals take center stage. With discounts spanning a variety of models, from sleek ultrabooks to powerful gaming rigs, Kiwis can seize the opportunity to upgrade their computing experience at unbeatable prices. Don't miss the chance to score fantastic deals and elevate your productivity or gaming sessions with the latest and greatest laptops on the market.  We have collated details on some of the best black Friday laptop deals in New Zealand below. Check them out!
Apple Laptop Deals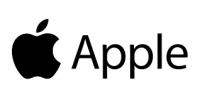 We have been teased with the details of a new promotion from Apple this coming Black Friday. Starting on 24 November, buy an eligible product and get an Apple Store Gift Card up to NZ$360 to use on a later purchase.* Only available direct at the Apple store online.  So if you are buying a macbook, you should be looking at the maximum gift card - which means $360!
DELL Black Friday Laptop Deals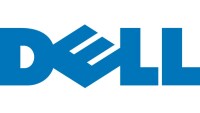 Get ready to elevate your tech game with Black Friday deals on DELL laptops! These sleek machines are not just laptops; they're your ticket to a world of powerful performance and cutting-edge innovation. Whether you're a multitasking maestro, a gaming guru, or a creative genius, DELL has a laptop tailored just for you. Imagine stunning visuals, lightning-fast speeds, and a design that's as chic as it is practical. This Black Friday, dive into the future of computing with DELL laptops and redefine the way you work, play, and create. Don't miss out on the excitement—grab your dream machine at unbeatable prices!
HP Black Friday Laptop Deals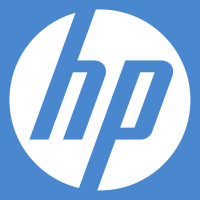 Up to 48% off!!  Discover unbeatable deals on HP laptops this Black Friday, where innovation meets performance. HP laptops are renowned for their cutting-edge technology, reliability, and stylish designs. Whether you're a professional, student, or creative enthusiast, HP offers a diverse range of laptops to suit your needs. Take advantage of Black Friday savings to elevate your computing experience with features like powerful processors, vibrant displays, and sleek, portable designs. Don't miss the chance to score incredible discounts on HP laptops and enjoy the perfect blend of performance and style this Black Friday.
Lenovo Laptop Deals

Lenovo's Black Friday Sale is live - already - you can take up to 40% off laptops & desktops with code: BLACKFRIDAY at checkout.  If you are not familiar with Lenovo, their laptops are renowned for their cutting-edge technology, sleek designs, and reliable performance. As a globally recognized brand, Lenovo offers a diverse range of laptops catering to various user needs. Whether you're a professional in need of powerful computing capabilities, a student seeking a portable device, or a creative individual looking for high-quality displays, Lenovo has a laptop to match your requirements and they have AMAZING Black Friday discounts. With innovative features, such as the legendary ThinkPad durability, stunning Yoga convertibles, and powerful Legion gaming laptops, Lenovo continues to be a popular choice for users who prioritize performance, style, and versatility in their computing devices. Explore the deals on their site.  
Mighty Ape Laptop Deals

Mighty Ape's Black Friday laptop deals bring unbeatable savings, offering a diverse range of powerful and stylish laptops at compelling prices, providing Kiwi shoppers with an excellent opportunity to upgrade their computing devices at unmatched value.
Noel Leeming Laptop Deals

Noel Leeming's Black Friday laptop deals showcase a wide array of cutting-edge laptops, combining top-tier performance with exclusive discounts, presenting an excellent chance for tech enthusiasts to score remarkable savings on their next computing device.  We've already seen some outstanding deals on laptops like a Lenovo Slim3i 15.6 Inch i5 16GB RAM 512GB SSD Windows 11 Notebook for ONLY $878!
PB Tech Laptop Deals

PB Tech stands out as the preferred destination for Kiwis seeking exceptional Black Friday laptop deals. With a reputation for offering top-notch devices, PB Tech's exclusive discounts during the Black Friday event provide tech enthusiasts with unparalleled opportunities to upgrade their laptops at unbeatable prices. They are offering a fantastic price guarantee this Black Friday.
Is There a Black Friday Sale in New Zealand?
The simple answer is yes! Black Friday, which traditionally falls on the Friday following Thanksgiving in the United States, has crossed borders and oceans to become a global shopping phenomenon. New Zealand eagerly embraced this trend, and now, Kiwis can also enjoy the benefits of this shopping extravaganza. While it may not be as deeply ingrained in the culture as in the United States, Black Friday has steadily gained popularity in New Zealand, with both online and brick-and-mortar stores participating in the sales frenzy.
What Time Does Black Friday Start in NZ?
One of the exciting aspects of Black Friday is the anticipation of when it will officially kick off. In New Zealand, you can expect Black Friday sales to commence at various times, typically starting at midnight or even earlier. Many online retailers initiate their Black Friday deals at the stroke of midnight, giving night owls a head start. Brick-and-mortar stores also participate, often opening their doors early in the morning to cater to the eager shoppers waiting in line. It's a day that truly begins with the first light and extends into the late hours, ensuring you have ample time to snag the best deals.
How Much of a Discount on Black Friday?
The discounts on Black Friday in New Zealand can be truly enticing. Retailers across the country offer substantial price reductions on a wide range of products, making it a fantastic time to grab those items you've had your eye on. Discounts can vary, but it's not uncommon to find deals ranging from 20% to a whopping 70% or more off regular prices. While the exact discount percentages may differ from store to store, it's safe to say that you'll have an opportunity to save significantly on your shopping during this event. Just remember to keep an eye out for the best deals and prioritize the items you want the most.
Which Shops Do the Best Black Friday Deals in NZ?
As Black Friday has gained momentum in New Zealand, several retailers have emerged as go-to destinations for fantastic deals and discounts. Here are some of the shops that have consistently offered some of the best Black Friday deals:
Amazon:
Amazon, the global e-commerce giant, has a strong presence in New Zealand. They offer a vast selection of products, and on Black Friday, you can find irresistible deals on everything from electronics to fashion and more.
The Warehouse:
The Warehouse is a Kiwi favorite, and they usually go all out for Black Friday. You can expect price drops on a wide variety of products, making it a great place to start your shopping.
Noel Leeming:
For all your tech needs, Noel Leeming is a top choice. They typically offer substantial discounts on the latest gadgets, appliances, and electronics.
Harvey Norman:
Another tech and electronics giant, Harvey Norman is known for its competitive Black Friday offers. You can save big on laptops, TVs, and more.
Farmers:
If you're looking for beauty products, fashion, or homeware, Farmers often participates in Black Friday with amazing discounts.
Mighty Ape:
As a leading pure-play toys, entertainment, gaming and electronics retailer, Mighty Ape provides excellent Black Friday deals on everything from audio equipment, gaming consoles, and other tech gear to books and gadgets.
Is Black Friday Worth it?
Black Friday has made its mark in New Zealand, offering Kiwis the chance to grab incredible discounts and kickstart their holiday shopping. From the early morning queues outside stores to the midnight online shopping sprees, it's an event that has something for everyone. With discounts ranging from 20% to over 70%, you're sure to find deals that fit your budget and your wishlist.
As Black Friday continues to grow in popularity in New Zealand, shoppers have the opportunity to explore a wide array of participating retailers, each vying to offer the best deals. Whether you're after tech gadgets, fashion, homeware, or beauty products, there's a store with discounts waiting for you. So, gear up for the ultimate shopping extravaganza, and remember to shop smart, save big, and enjoy the thrill of Black Friday in the Land of the Long White Cloud, with PriceMe by your side for the best price comparisons. Happy shopping!