Brace yourselves, tech enthusiasts! Black Friday is here to turn your gadget dreams into reality. Dive into the online shopping frenzy and discover a galaxy of laptop deals that will make your heart race with excitement. From sleek ultrabooks that redefine portability to gaming beasts ready to unleash immersive adventures, the best laptop deals are just a click away. Don't settle for ordinary when you can snag extraordinary tech at prices that will leave you grinning from ear to ear.
Picture this: a virtual shopping wonderland where the hottest laptop deals are the shining stars. Black Friday invites you to break free from the ordinary and embrace the extraordinary. Unleash your inner tech explorer as you navigate through the digital aisles, discovering jaw-dropping discounts on laptops that will make your tech-loving heart skip a beat. Say goodbye to FOMO and hello to fantastic savings—it's a tech extravaganza like no other!
We have listed the BEST stores to be shopping at for your Black Friday Laptop deals.  Check them out below! 
Black Friday Laptop Deals
Black Friday is an exciting time for tech enthusiasts in New Zealand, as incredible laptop deals take center stage. With discounts spanning a variety of models, from sleek ultrabooks to powerful gaming rigs, Kiwis can seize the opportunity to upgrade their computing experience at unbeatable prices. Don't miss the chance to score fantastic deals and elevate your productivity or gaming sessions with the latest and greatest laptops on the market.  We have collated details on some of the best black Friday laptop deals in New Zealand below. Check them out!
Apple Laptop Deals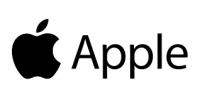 We have been teased with the details of a new promotion from Apple this coming Black Friday. Starting on 24 November, buy an eligible product and get an Apple Store Gift Card up to NZ$360 to use on a later purchase.* Only available direct at the Apple store online.  So if you are buying a macbook, you should be looking at the maximum gift card - which means $360!
DELL Black Friday Laptop Deals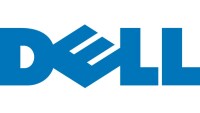 Get ready to elevate your tech game with Black Friday deals on DELL laptops! These sleek machines are not just laptops; they're your ticket to a world of powerful performance and cutting-edge innovation. Whether you're a multitasking maestro, a gaming guru, or a creative genius, DELL has a laptop tailored just for you. Imagine stunning visuals, lightning-fast speeds, and a design that's as chic as it is practical. This Black Friday, dive into the future of computing with DELL laptops and redefine the way you work, play, and create. Don't miss out on the excitement—grab your dream machine at unbeatable prices!
HP Black Friday Laptop Deals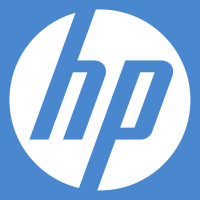 Up to 48% off!!  Discover unbeatable deals on HP laptops this Black Friday, where innovation meets performance. HP laptops are renowned for their cutting-edge technology, reliability, and stylish designs. Whether you're a professional, student, or creative enthusiast, HP offers a diverse range of laptops to suit your needs. Take advantage of Black Friday savings to elevate your computing experience with features like powerful processors, vibrant displays, and sleek, portable designs. Don't miss the chance to score incredible discounts on HP laptops and enjoy the perfect blend of performance and style this Black Friday.
Lenovo Laptop Deals

Lenovo's Black Friday Sale is live - already - you can take up to 40% off laptops & desktops with code: BLACKFRIDAY at checkout.  If you are not familiar with Lenovo, their laptops are renowned for their cutting-edge technology, sleek designs, and reliable performance. As a globally recognized brand, Lenovo offers a diverse range of laptops catering to various user needs. Whether you're a professional in need of powerful computing capabilities, a student seeking a portable device, or a creative individual looking for high-quality displays, Lenovo has a laptop to match your requirements and they have AMAZING Black Friday discounts. With innovative features, such as the legendary ThinkPad durability, stunning Yoga convertibles, and powerful Legion gaming laptops, Lenovo continues to be a popular choice for users who prioritize performance, style, and versatility in their computing devices. Explore the deals on their site.  
Mighty Ape Laptop Deals

Mighty Ape's Black Friday laptop deals bring unbeatable savings, offering a diverse range of powerful and stylish laptops at compelling prices, providing Kiwi shoppers with an excellent opportunity to upgrade their computing devices at unmatched value.
Noel Leeming Laptop Deals

Noel Leeming's Black Friday laptop deals showcase a wide array of cutting-edge laptops, combining top-tier performance with exclusive discounts, presenting an excellent chance for tech enthusiasts to score remarkable savings on their next computing device.  We've already seen some outstanding deals on laptops like a Lenovo Slim3i 15.6 Inch i5 16GB RAM 512GB SSD Windows 11 Notebook for ONLY $878!
PB Tech Laptop Deals

PB Tech stands out as the preferred destination for Kiwis seeking exceptional Black Friday laptop deals. With a reputation for offering top-notch devices, PB Tech's exclusive discounts during the Black Friday event provide tech enthusiasts with unparalleled opportunities to upgrade their laptops at unbeatable prices. They are offering a fantastic price guarantee this Black Friday.
Black Friday isn't just a shopping spree; it's an online adventure waiting to be explored. Imagine snagging the laptop of your dreams without breaking the bank—all from the comfort of your couch. As the clock ticks down, the thrill intensifies, and the best laptop deals emerge from the digital shadows. Are you ready to click, shop, and conquer Black Friday like a pro? Your next tech masterpiece awaits, so don't miss the chance to elevate your online shopping game to legendary status!
Not interested in any of the above?  You can compare prices from almost all New Zealand retailers to find the very best Black Friday Laptop deals!