Embark on a digital adventure this Black Friday with PriceMe.co.nz, where the thrill of finding your dream mobile phone meets the joy of snagging incredible deals! Picture yourself in the comfort of your cozy space, armed with a cup of coffee and your trusty device, exploring a vast galaxy of smartphones—all at your fingertips.
What makes this journey even more exciting? The power to compare prices effortlessly at PriceMe! Navigate through the cosmos of discounts, user reviews, and detailed specifications to pinpoint the perfect phone that aligns with your desires and budget. It's not just shopping; it's a cosmic quest for the best Black Friday deal!
Say goodbye to the chaos of traditional retail, as PriceMe transforms your mobile phone hunt into a stress-free, enjoyable experience. Unleash the savings, compare with ease, and let the joy of a brand-new phone elevate your Black Friday to stellar heights. Because in the realm of online shopping, the galaxy is your playground, and the best deals are just a click away - so get ready for a tech extravaganza this Black Friday at PriceMe.co.nz, where the phone deals are set to dazzle Kiwi shoppers! Imagine cruising through a digital marketplace that's bursting with smartphones, from the latest flagships to budget-friendly gems. PriceMe's intuitive interface makes navigating the sea of options a breeze, ensuring you find the perfect phone that fits your needs and budget.
But the fun doesn't stop there! PriceMe, your trusty companion in the online shopping realm, not only offers irresistible discounts but also provides a treasure trove of user reviews and detailed product comparisons. Dive into the insights of fellow Kiwis who've tread the smartphone-buying waters before you, gaining valuable knowledge to make an informed decision. The best part? No hectic crowds, no waiting in lines—just you, your device, and the excitement of securing the best Black Friday phone deal without stepping out the door. It's shopping made smart, convenient, and fun—the Kiwi way!
Black Friday Phone Deals
You can shop unbeatable savings this Black Friday with exclusive phone deals in New Zealand. From flagship smartphones to budget-friendly options, discover irresistible discounts and step up your tech game at prices that won't break the bank from these phone retailers.
Apple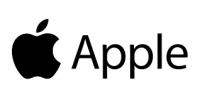 Unlock extraordinary savings on Apple phones this Black Friday at the Apple Store, where innovation and affordability converge. Elevate your mobile experience with the latest iPhone models, featuring exclusive discounts that redefine the art of staying connected.  Starting on 24 November, buy an eligible product and get an Apple Store Gift Card up to NZ$360 to use on a later purchase.* Only available direct at the Apple store online.
Mighty Ape 

Black Friday at Mighty Ape is also up and running - they have additional savings for PriMate members on a number of their mobile phone deals this Black Friday.  Seize cutting-edge mobile technology at unbeatable prices this Black Friday with Mighty Ape's sensational phone deals. From flagship models to budget-friendly options, Mighty Ape offers a diverse range of smartphones to suit every preference, making it the go-to destination for tech enthusiasts. You can also bundle up with Mighty Mobile mobile phone plans when you purchase your new phone.  The Mighty Mobile offers range from annual plans to monthly plans and focus on data.  There will be awesome deals continually updating on Mighty Ape this Black Friday so be sure to check out their mobile phone deals.
Noel Leeming

Discover unbeatable phone deals this Black Friday at Noel Leeming, where cutting-edge technology meets irresistible savings. Elevate your mobile experience with top-tier devices at discounted prices, making it the perfect time to upgrade and stay connected in style. Noel Leeming Black Friday phone deals started early! There are a wide range of Noel Leeming deals available offering everything from big Black Friday discounts to bonus gift cards or free accessories.
PB Tech

The PB Tech Black Friday sale has already started and it comes with a unique price promise.  At PB Tech this Black Friday they promise that the price you pay for any product during November 2023 will be their lowest advertised price for that product on www.pbtech.co.nz for the month of November 2023 or they will refund you the difference! So if you find a great Black Fridau Deal from PB Tech then you can be sure it will be a good price.  Black Friday already started at PB Tech.
The Phone Warehouse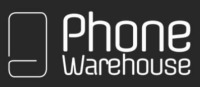 Specializing in retailing online of Smart Phones, Fitness Watches and Smart Watches, the Phone Warehouse Black Friday deals include Free Nationwide Shipping Across New Zealand!  Check out the best phone deals at The Phone Warehouse today.
Samsung

This Black Friday, dive into incredible Samsung phone deals that redefine value and performance. From cutting-edge flagships to budget-friendly options, seize the opportunity to save big and upgrade your mobile experience with Samsung's stellar offerings. Samsung Black Friday deals look AMAZING… and fun. Samsung have created a 'Red Balloon Sale' – this means that when you browse through the Samsung site looking at the different Samsung Sale items you need to see if you can catch their red balloon.  If you do, you will unlock an additional discount code giving you even bigger Black Friday savings. 
Not captivated by the offerings from the mentioned retailers? Fret not! PriceMe.co.nz opens the door to a multitude of options by comparing hundreds of phones from numerous stores. Your quest for the perfect device doesn't end with a few choices; instead, it expands across a diverse landscape of brands and models. Dive into the vast sea of possibilities, where PriceMe.co.nz acts as your guiding star, helping you compare prices seamlessly. No need to limit your options—explore them all on PriceMe.co.nz and discover the phone that resonates perfectly with your preferences and budget. Your ideal device awaits, and PriceMe.co.nz is your trusted companion in the search for the ultimate Black Friday deal!