Did you know that despite it reportedly being one of the most expensive cities in the world, it's Auckland residents, aged 18-34, who are the most likely to be spending it up in The Black Friday sales!  With a whopping 67% of that demographic planning on splashing the cash!
PriceMe.co.nz has recently conducted a survey gathering insights from 1,890 Kiwis to shed some more light on the increasing trend towards Black Friday as a major shopping period.  The survey has unveiled a robust inclination towards online shopping in the coming week. 
When asked, "How likely are you to shop online this Black Friday?" 52% or all survey respondents selected "Extremely" or "Somewhat likely," showcasing a resilient consumer appetite for online deals despite the increase in the cost of living.
Delving into the motivations behind this shopping trend, PriceMe uncovered that a significant portion of respondents attributed their early Black Friday shopping to strategic financial planning. Many Kiwis expressed a desire to capitalize on early discounts and promotions, leveraging Black Friday as an opportunity to save on their Christmas shopping.
"Kiwis are demonstrating an increasing trend when it comes to shopping around Black Friday and last year our price comparison website recorded only one day with greater visitor numbers, that was Boxing Day.  These survey results indicate that 2023 may see that flip over and Black Friday win the biggest online shopping day crown.  Our survey indicates a notable shift in consumer behavior, and Black Friday is becoming an increasingly favoured shopping period among New Zealanders as there are some really great discounts to be had" said Gavin Male, spokesperson for PriceMe.co.nz.
Make sure that deal is really a deal - how to avoid feeling cheated!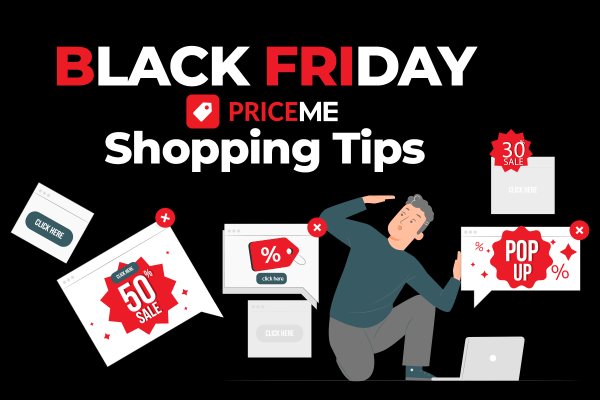 With Black Friday there are lots of headline 'deals' to comb through and some retailers can be a little bit lax when it comes to defining a 'sale' price.  In New Zealand we are all familiar with what seems like permanent sales and if a product spends up to six months of the year discounted is it really a huge "Black Friday Sale" saving when it does gets reduced?  …here's a few of our top tips to make sure that deal is REALLY a deal.
Firstly – there really are some great bargains to be had in the Black Friday sales and as a shopping period it has started to offer up increasingly good deals the last couple of years, but, before you buy something, ask yourself if the purchase is really essential. Do you NEED it, or do you just WANT it?  
Delay your decision and reconsider. Being a patient consumer will always save you money, walking away is always an option, and the best way to save money is not to spend any to start with!
Secondly, do your research. Thorough research is key. Before succumbing to enticing advertisements promising huge discounts, cross-verify prices on a reputable, independent platform, like PriceMe.co.nz.  Check into the product's price history, check out prices at other retailers, as the 'usual' price being advertised may not be as 'usual' as is claimed…
Next up, don't be afraid to negotiate.  Using a site like PriceMe.co.nz will arm you with the price research. So if you are buying a big ticket item in store then don't hesitate to negotiate for an additional discount.  You might be surprised.  If you showcase competitor prices or highlight the store's own previous lower price offer you may get a price match or a better deal. The worst outcome will simply be a polite refusal, but if there's potential for extra savings why not ask?
Finally, if it seems too good to be true, it probably is.  An online store that offers products at an unbelievably low price or claim they have amazing benefits or features may be dodgy.  Unfortunately, there are many unscrupulous people out there so make sure the store you are buying from online is legit.  Legitimate retailers almost always have a contact number and physical address visible in the header or footer of the website and you can always make a quick call or check contact information like an address on an online map.  Make sure that a website you want to buy from has information about privacy, terms and conditions of use, dispute resolution and contact details, plus only use a protected online payment service like PayPal or a secure credit card process if you do decide to buy.
PriceMe.co.nz remains committed to providing a seamless online shopping comparison experience for New Zealanders and we offer a comprehensive platform for price comparisons, product reviews, and access to the best Black Friday deals.  So, if you do decide to shop, follow these tips, stay cautious and informed and happy shopping!